Carl playing his electric guitar (unplugged) at the Entertainment Desk of the SMU Journal Office at St. Mary's University .
Carl showing off his chops.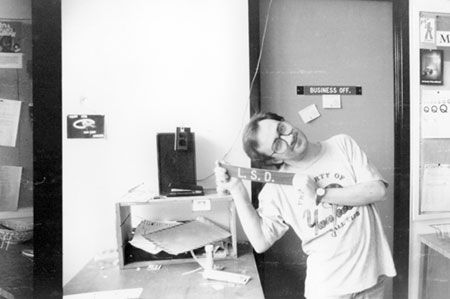 Interesting fact, sometimes Carl would spontaneously ham it up for a camera. Little known fact.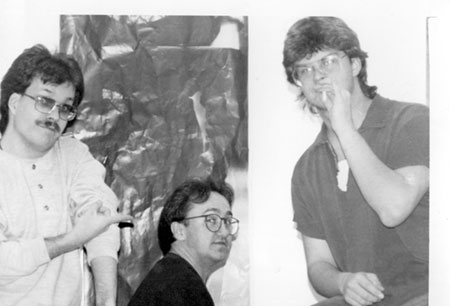 Pictured Al, Carl and Darryl.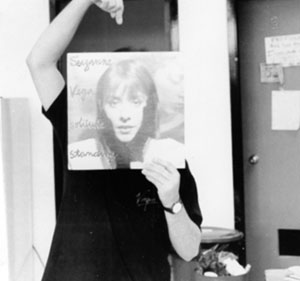 In the 1980s, you may have known Carl better as international music sensation Suzanne Vega.